WELCOME!
We are thankful to Alice Camille for recommending Give Us This Day to you. Try this personal prayer resource free for one month.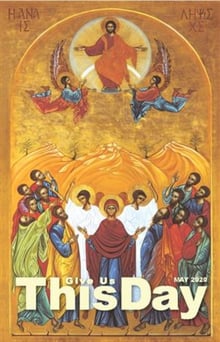 Request a Free Sample
Nourish your relationship with Christ through daily prayer and reflection with this thoughtful and inspiring resource.

Fill out the form to request a print sample for yourself or a friend.
One sample copy per individual per year, please. Duplicate requests will not be processed. We are unable to send samples to addresses outside the United States.
Try the app FREE for 30 days!